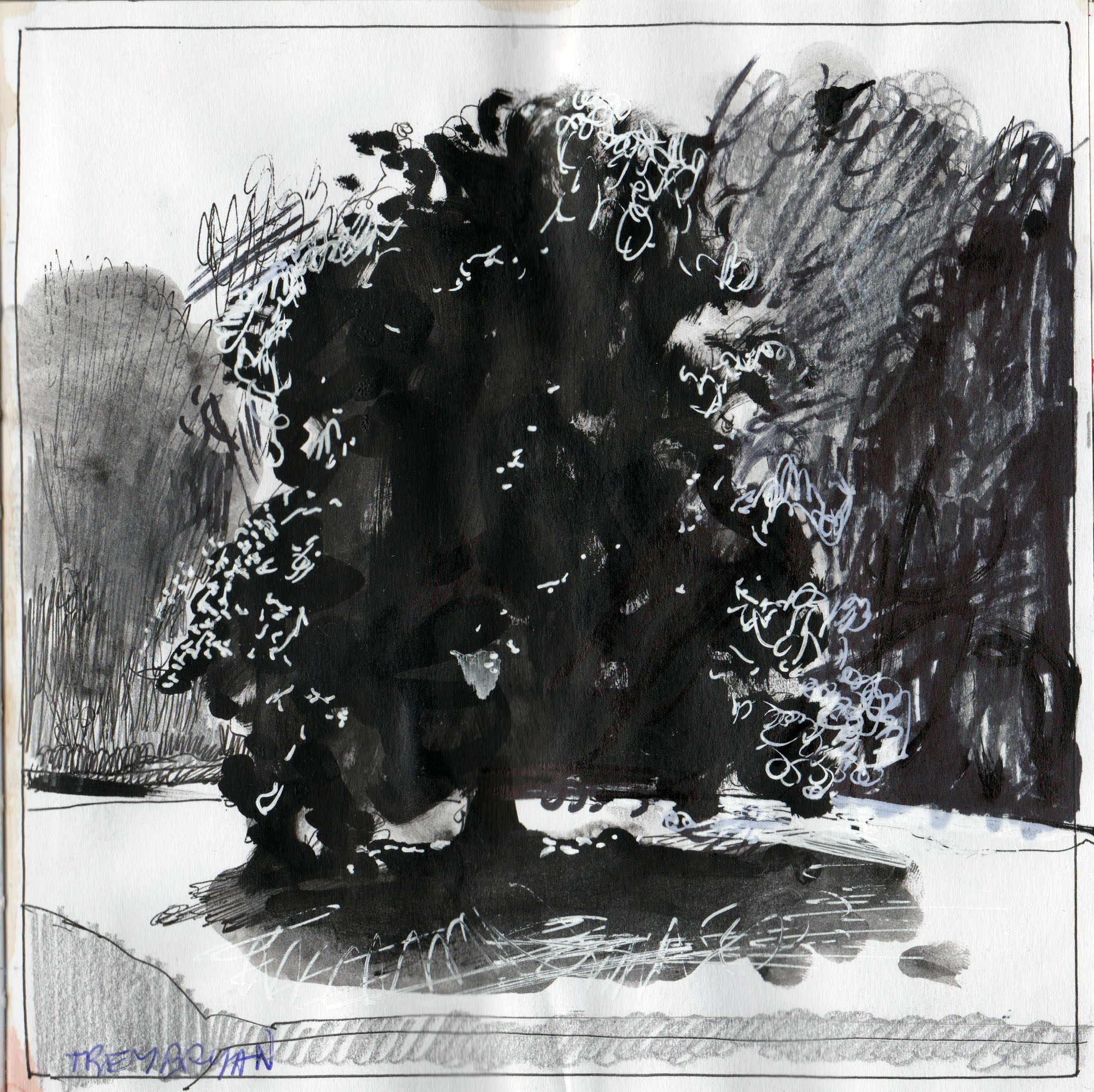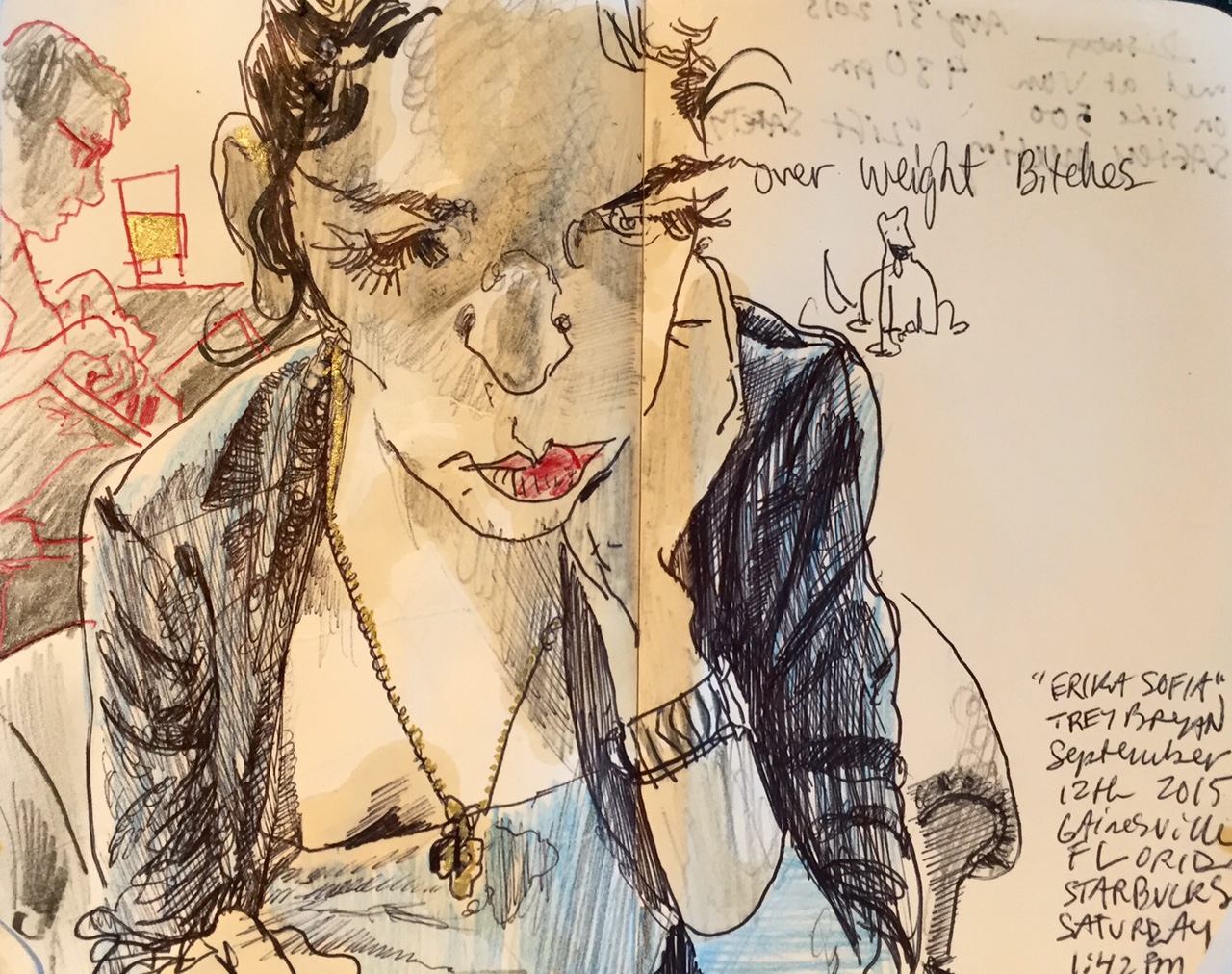 "st. armand's circle"
Outside the Columbian Restaurant in Sarasota Florida / pen, pencil
"Angela"
Having a drink with an ole roommate in Kansas City / pen
"Washington Square Park"
Babe watching in Manhattan, NYC / pencil, pen, crayon
"coffee in Greenwich"
One of the most expensive coffees I have ever bought / pen, coffee
"in the study"
A mantle in the study of the Greenbrier Hotel, WV / crayon, pencil
"Capital building"
drawn the day someone shot up the naval yards, DC / pen
"NYC SKYLINE"
from a park in Williamsburg Brooklyn / pen
"French horn"
J.E. Chapman jazz album prep / pencil
"south Korean farmers"
farmers on Jeju Island / pen, crayon
"Jeju, South Korea"
watching the pickers comb the land / pen, crayon
"imperial march"
study for larger painting / ink and brush
"SAVANNAH CAFE"
page from a road trip up the east coast from Florida / pen, pencil, coffee
"omg"
lastest discovery in hiphop lingo / pencil, marker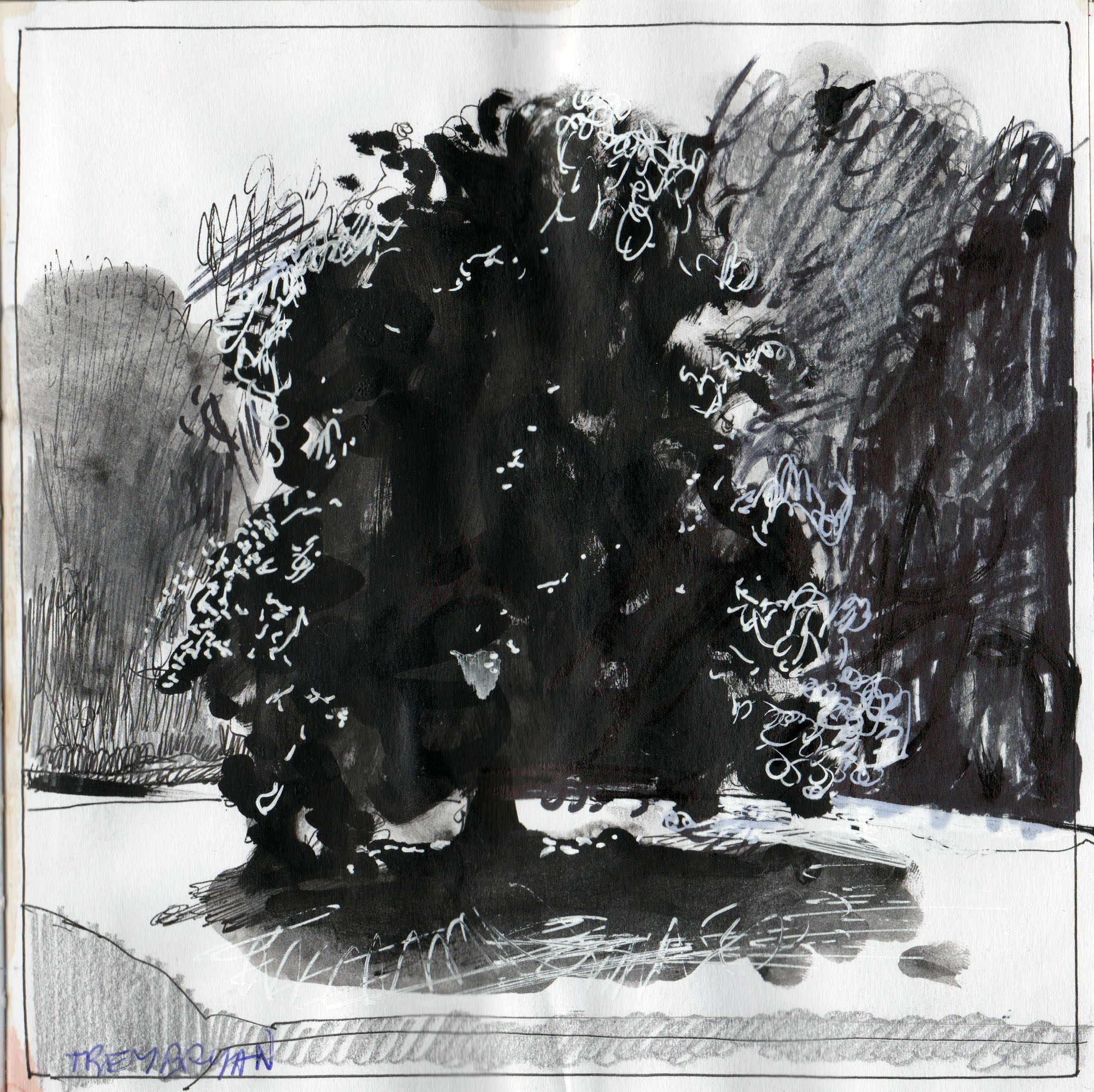 "charleston"
drew this with my buddy from Ringling / marker, pencil
"Maudes classic cafe"
creeping in a cafe in Gainesville FL / pen, marker, coffee
"those eyes"
the girl from Bogota / pen, pencil
"hotel deville"
this building has been rebuilt three times, Paris France / pen
"her window"
looking down from her balcony, Paris France / pen
"musée rodin"
drawing the grounds of the Rodin Museum, Paris France / pen
"gates of hell"
the real gates of hell, Paris France / pen
"RER"
on the way to the airport to rent a car, outside Paris, France / pen
"the metro by the carousal"
drinking wine, waiting for her / pen
"rueilly diderot"
the fountain by her door, last day / pen
"heels"
"One day, I'm going to have sex in them," she says. / pen, wine
"birds"
sitting on the bench by the fountain / felt tip pen
"amsterdam central"
drawing St. Nicholass Kirk / pen
"st. james gates"
sitting at the Irish pub, Amsterdam / pen
"the hippodrome"
originally a post office, now a community theater / pencil
"Product of France"
Bordeaux wine / pencil, wine, pen